TBD
---
Dunshee House / Seattle AIDS Support Group is currently seeking volunteers for "Positives", a short-term, one to one peer support program matching newly diagnosed or newly dealing HIV+ males with HIV+ males who've been positive for a year or more.

If you would like to volunteer and share your experience in dealing with HIV as well as provide emotional and social support to someone newly diagnosed/ dealing please contact David French at 206-322-2584 or .

Click here to download the "Positives" volunteer application.
•
Newly diagnosed or newly dealing with HIV?
Positives offers free, short-term (approx. 3 months), one-on-one social and emotional support to newly diagnosed or newly dealing HIV positive gay and bi men.

If you are a gay/bi male who is newly diagnosed/dealing with HIV/AIDS and would like to be matched with a male peer who can help you make the transition to a healthy HIV positive lifestyle, please contact David French at or
•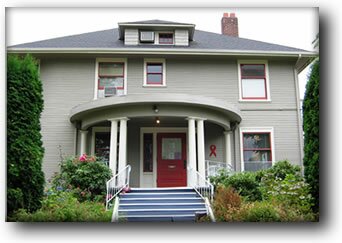 Dunshee House, home of Seattle AIDS Support Group, invites folks interested in building healthy and fulfilling lives to join us in cultivating strong, supportive, and compassionate communities.  Join with us in supporting our continued response to the emotional needs of those affected in Seattle by HIV and AIDS and our growing services for Lesbian, Gay, Bisexual, Transgender, Queer individuals.
Here are some of the services we offer in Seattle:
Join a peer-facilitated support group for support, skillsbuilding, or discussion. We have support groups especially designed for individuals who are HIV positive or HIV negative, support groups for gay men & lesbians, and many, many more!


Explore our retreats and one-on-one peer support opportunities.


Meet new friends at our social events.
Dunshee House is regularly open from 3 PM until 9 PM weekdays. Occasionally, we are closed for holidays.
Visit the Contact Us page for directions to the Dunshee House in the Capitol Hill neighborhood of Seattle, Washington.