World AIDS Day Benefit Luncheon

SAVE THE DATE
Four of Seattle's most prominent community non-profits partner to create the largest event if its kind in the Northwest. Multifaith Works, Gay City Health Project, Seattle Counseling Service and Dunshee House work together to provide crucial services in HIV prevention, education, support and care for those in the Seattle area.
Be a part of this important benefit event with emcee Joyce Taylor, KING 5 TN Co-Anchor; AIDS Service Award honoree Dr. Bob Wood, director of the HIV/AIDS Program for Public Health – Seattle & King County; and special guest speaker Kathi Goertzen, evening anchor for KOMO TV.
DECEMBER 01, 2009
Dunshee House is seeking leadership minded individuals to serve as table captains at this important event. To be a table captain please contact Kevin King, Board of Directors for Dunshee House at 206.568.3307, or David French, Program Manager at or email us at or
Table captains will have the distinction as a representative of the HIV/AIDS support community. Table captains will also be automatically entered into a drawing for airline tickets for two to anywhere in the US.


In Memorium: Our beloved friend Greg Ploub, 56.

Greg Ploub died on Tuesday after a brief hospitalization from pneumonia and a heart condition. Greg was a regular member of our group Positively Monday and found in Dunshee House a sense of community he felt comfortable with. There is so much to say about his rich, exciting, tragic and inspiring life and we will do our best to share our memories of him on Monday, October 19th at 6pm in the main salon at Dunshee House. Please join friends of Gregs to celebrate and reflect on his life, taken from us so soon. He will be sorely missed.


---
Dunshee House now on Facebook and Myspace - CHECK US OUT!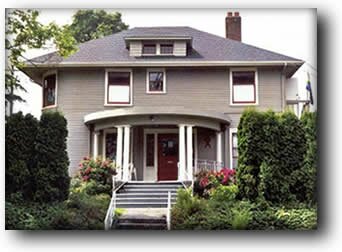 Dunshee House, Home of Seattle AIDS Support Group, welcomes individuals interested in building supportive communities through the cultivation of powerful, healthy and fulfilling lives.
Dunshee House is now accepting
ONLINE DONATIONS!
Building upon an on-going tradition of responding to the emotional needs of those affected by HIV/AIDS, our organization offers a wide range of programming for the greater community at large.
Here are some of the services we offer in Seattle:
Join a peer-facilitated support group for support, skillsbuilding, or discussion. We have support groups especially designed for individuals who are HIV positive or HIV negative, support groups for gay men & lesbians, and many, many more!


Explore our retreats and one-on-one peer support opportunities.


Meet new friends at our social events.
Dunshee House is regularly open from 3 PM until 9 PM weekdays. Occasionally, we are closed for holidays.
Visit the Contact Us page for directions to the Dunshee House in the Capitol Hill neighborhood of Seattle, Washington.